Vision Care Benefits: The Case for Modern Coverage
It's time to update group vision care plans to include modern diagnostic and imaging technologies
Learn about modern vision care
Did you know?
20% of Canadians have an eye disease that may lead to blindness. Many are in today's workforce. 
Current Situation
Despite improvements to vision care diagnostics and imaging, coverage of these new advancements remains limited. Vision care coverage today is the same as it was in the 70's, which leads to problems such as late diagnosis, higher treatment costs, lower employee productive, and many more.
Learn more about how eye disease affects working-age Canadians
What you'll learn from the handbook
The CAO has developed the handbook to guide sponsors, advisors, and insurers about important modern diagnostic and imaging technologies that are not included in vision care benefits.
You'll learn about:
Innovative diagnostic and imaging technologies that have improved optometrists' ability to detect eye disease early
Benefits of early detection and screening for several serious eye diseases that are chronic and can lead to vision loss
Components of a comprehensive eye examination and when modern diagnostics and imaging are necessary 
The impact of several serious eye diseases on vision and quality of life, diseases that can affect individuals of working-age
A summary of provincial vision care coverage
How to close the gaps in vision care benefits
Download the handbook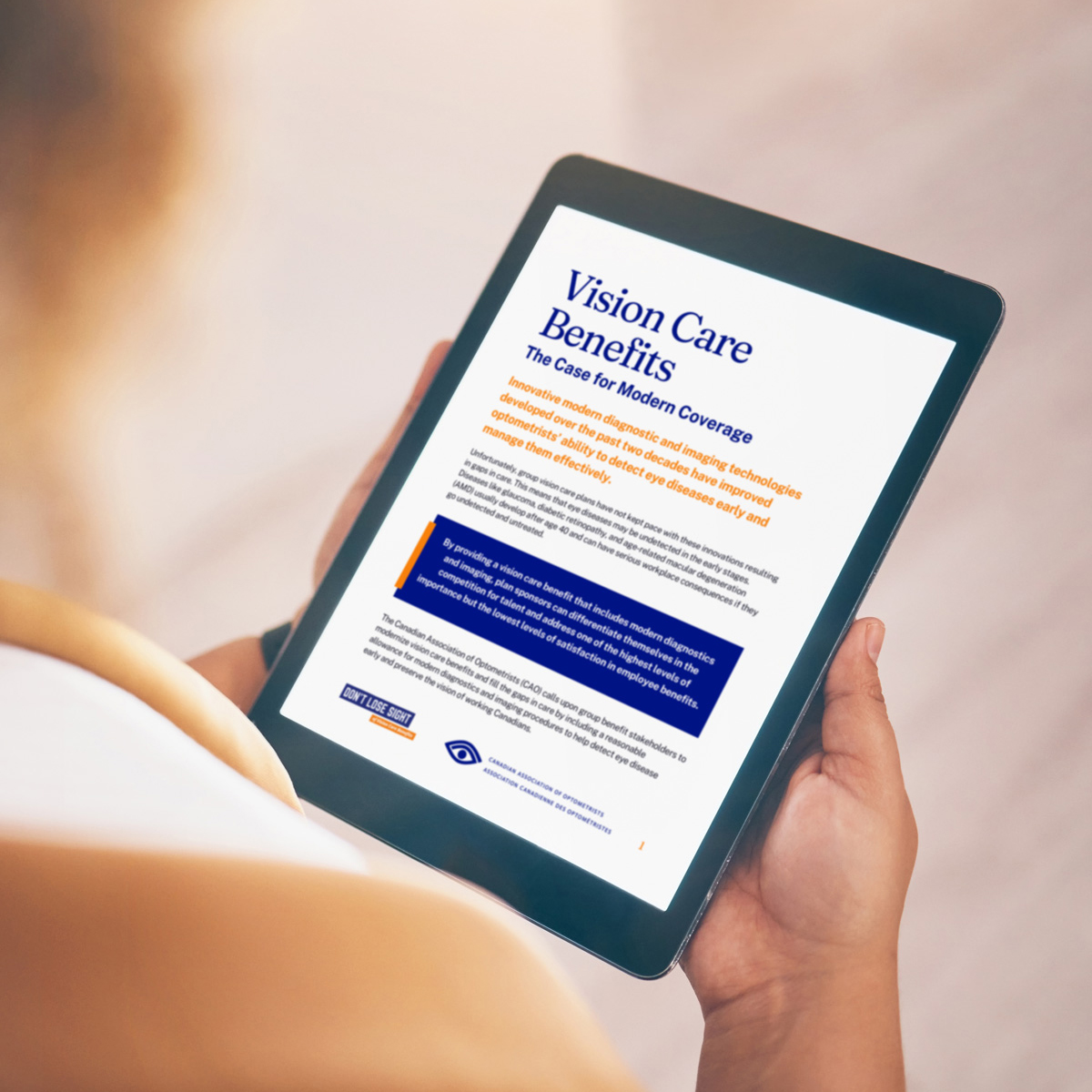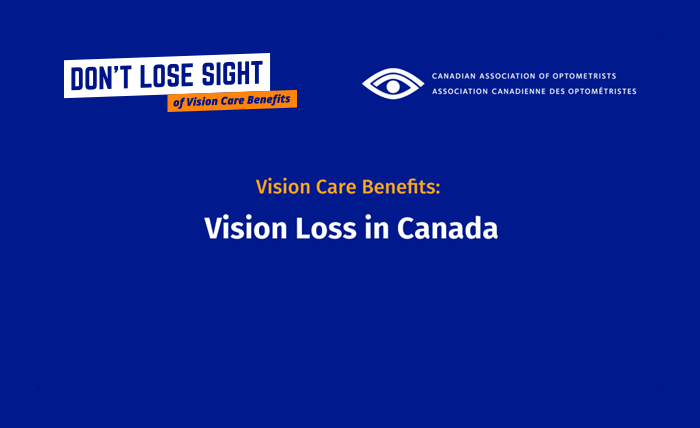 More on our Handbook
View our series of brief videos which provide an overview of the Handbook, and the topics covered, including vision loss, eye exams and modern testing, eye disease, and closing the gaps in vision care.
Watch video series
Information Hub
Links to our most recent activities
Podcast
Tune in to episodes with experts in optometry on today's issues.
Speak to an expert
Our experts are more than happy to answer any questions you may have. Fill in the form below to book a one-on-one discussion with one of our experts.